Tee off amongst the stars at our glow-in-the-dark mini golf!
You asked for it! Glow-in-the-dark mini-golf is back! You can fly around our 12 hole course from Monday 3 until Friday 14 October. You'll find it located beside Little Manila in The Garden Eateries, open 9am – 7pm daily. It's the perfect way to work up an appetite while there are so many delicious options nearby.
There's a lot of things out there in space. You may come across a surprise or 2 on this course! It pays to make your booking online… will you encounter a friendly astronaut while you float from black-hole to black-hole!? If your putt is clouded by rocket fog on take-off, it's just an natural obstacle!  We'll make sure that you glow as you play and there is also space themed face painting from 9am – 12pm on the following days: Monday 3rd , Tuesday 4th, Saturday 8th, Monday 10th, Wednesday 12th October.
This is a free activity
You must be aged 4+ to play
Children under 12 need a caregiver present
Games take approximately 30 minutes to complete (depending on the size of your group and the age of players)
There is a maximum of 4 players per group
Please note that we will be filming content for Tauranga Crossing on the following days: 
Photographer on site, 9am – 10am Monday 3 October.
Videographer on site, 9am – 11am Tuesday 4 October. 
Make a booking
Click here to make a booking. Bookings are available every 10 minutes, please note that your game will take at least 30 minutes and that you don't need to book more than one timeslot.
Walk on in
We can also take walk-ins this year! Have a chat to our staff at Glow Golf and see how long the wait time is.
Your chance to win!
Once you've journeyed through the galaxy, head to the winners podium and snap a group photo to go in the draw to win a $500 Tauranga Crossing Gift Card!*
Snap a photo of your Mini Golf crew on the podium
Upload it to Facebook or Instagram with #TaurangaCrossing and tag us @TaurangaCrossing
Make sure the photo is set to public so that we can see it & you're in the draw to win!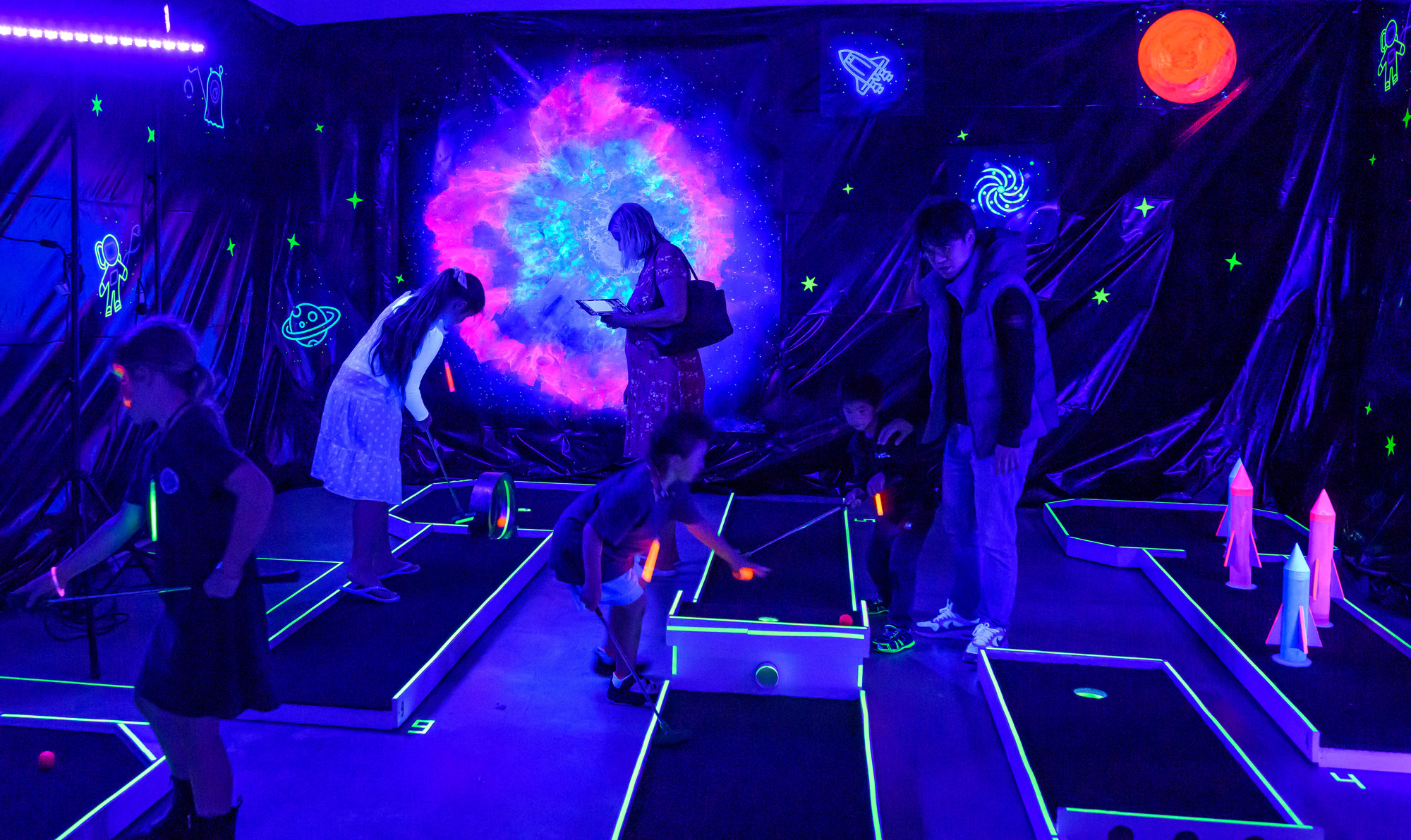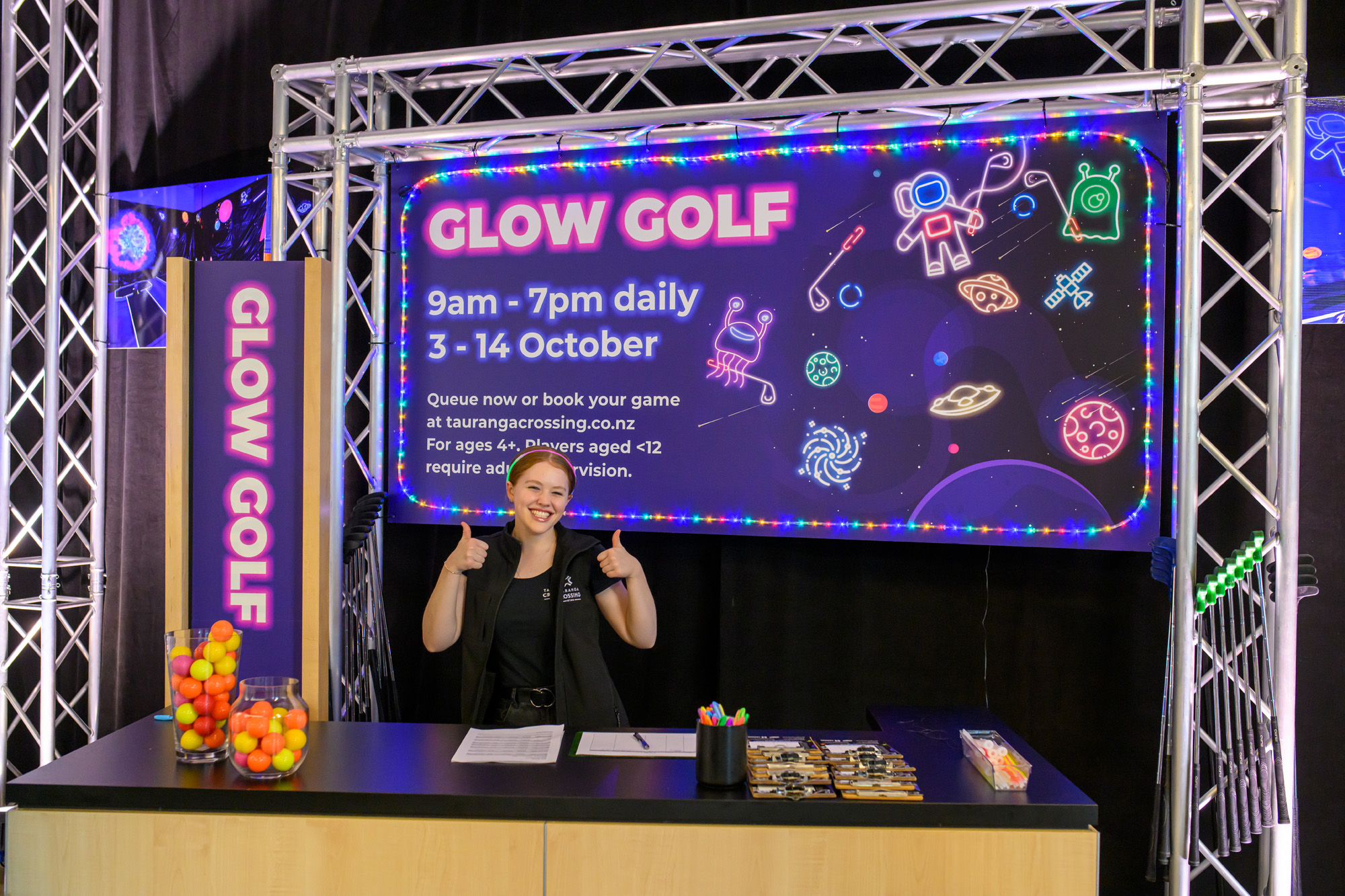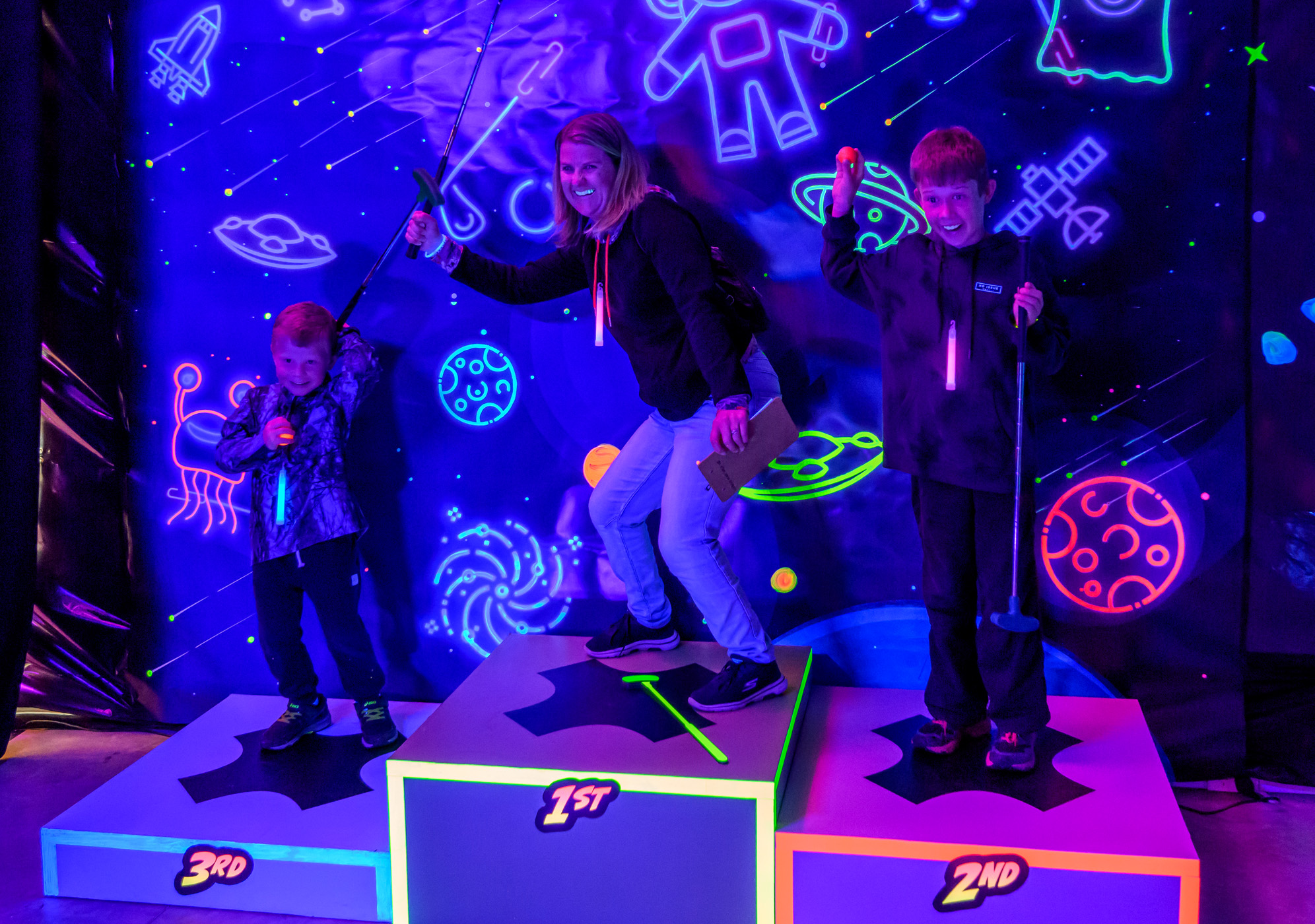 Lower Level Beside Little Manila

Monday, 3rd Oct, 09:00 - Friday, 14th Oct, 19:00