Sat27thNov 2021
Visit Santa
Santa is here!
You can visit him in his Toy Workshop located in Centre Court, between Michael Hill and Pascoes at the bottom of the escalators in the mall.
Don't be surprised when you spot Santa wearing his giant red face mask, it's the new addition to his wardrobe. He, like all of us, will be signing in on the QR code at the entrance to his Toy Workshop and would like you to follow suit and do the same.
Santa isn't as young as some of us so let's all sanitise before heading in to see him so he can return to the North Pole after Christmas healthy and happy. There will be a sanitisation station beside the QR code at the entrance of Santa's Toy Workshop.
Santa also has an extra special Christmas gift that he will give to you when you visit him in his Toy Workshop. The gift is a wooden, Christmas tree decoration designed by his talented and local friend Lana Michele Base!
Santa's Hours of Residence
10am – 4pm daily, until 7pm on late night Thursdays, and until 6pm on Saturdays.
Thursday 16 – Thursday 23 December: 10am – 7pm daily
Christmas Eve: 10am – 6pm
Visiting Santa on the weekends:
You will be required to book via the button below to visit Santa on the weekends. This is to minimise congestion at Santa's Toy Workshop. Please note, you will not have to book if you plan on coming in on a weekday.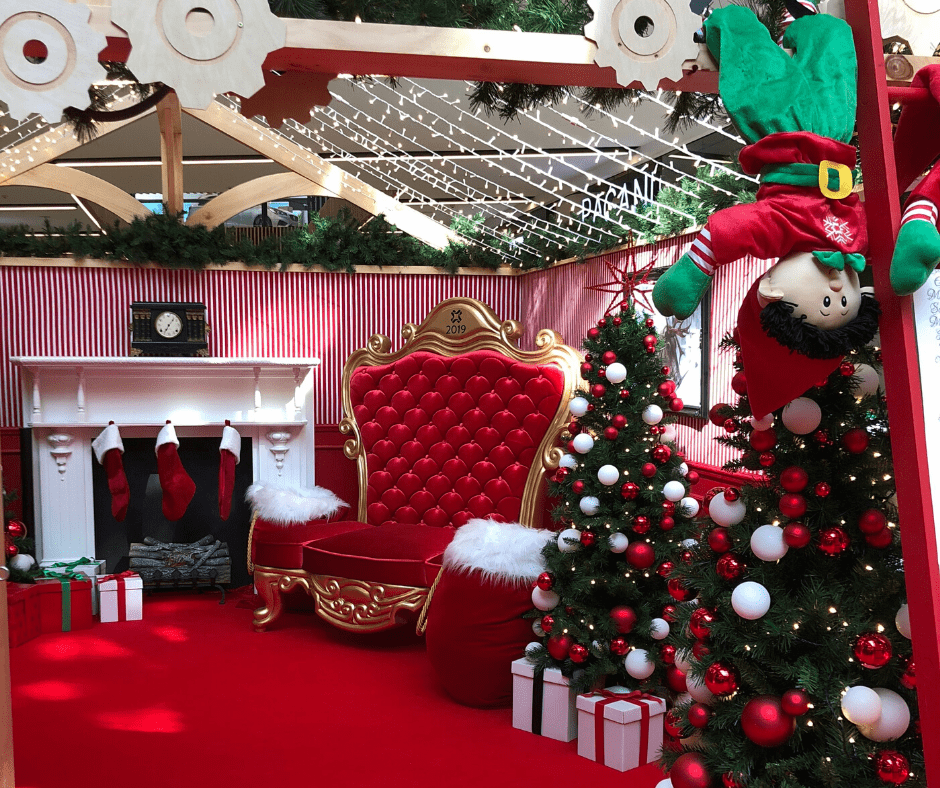 Santa Magic Price List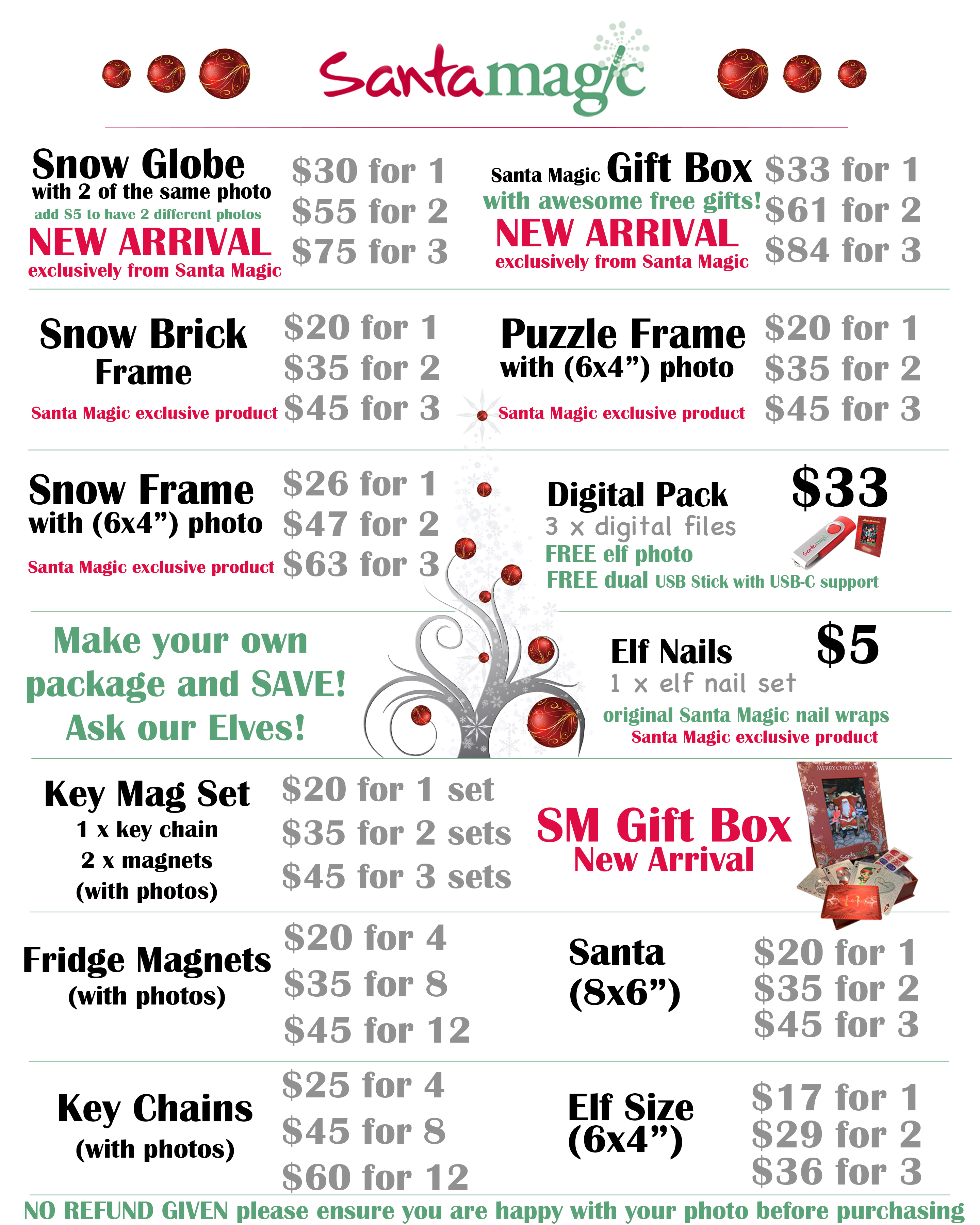 Covid-19 – Orange Level – Covid Protection Framework
We are inviting all children, adults (and pets) to join us and visit Santa this Christmas. There are a few additional requirements for 2021.
Please sign in via the QR Code or manually at the entrance to Santa's toy workshop
Sanitise your hands on entry
If you are under 12 years old, no face covering is required.
If you are 12+ a face covering is required. This may be removed temporarily once you are seated to take the photo and must be replaced before you stand again to leave.
If you are 12+ you will be asked to produce your My Vaccine Pass:

With the My Vaccine Pass – you may sit next to Santa on his seat or chat to Santa up close with a mask on.
Without the My Vaccine Pass, you will be required to socially distance from Santa. Santa's Elves will guide you to your spot 1 metre away to chat to Santa and have your photo taken.
We ask for your patience while we adjust to the new requirements under the Orange Level of the Covid Protection Framework. Santa and his Elves are working hard to make this a magical time for everyone!
Centre Court

Saturday, 27th Nov - Sunday, 19th Dec